A cloud MRP and CRM System for Manufacturers!
Flowlens manufacturing software is designed to reduce the day-to-day stress, giving you AND your team more time to grow sales and streamline assembly and operations. Flowlens integrates with Xero and saves hours on spreadsheets with easy, integrated reporting.
We are proud to be the ONLY Authorized Implementation Partner in Canada!
Keep reading to find out how Flowlens can help your business.
---
Why use Flowlens for your business?
Avoid Shortages. Plan Jobs. Get Paid Faster.
Easy Access from Your Smartphone.
Plan Production for Build to Order and Build to Inventory.
Easily Track Production Using Master Schedule and Calendar View.
Track Work In Progress Stage and Value.
Capture Quality and Testing Data.
Use Flowlens to track all customer interactions from pre-sale to production and service. It's easy to manage work orders, forecast inventory needs, and manage cash flow.
With everything linked and a user-friendly interface on your laptop and mobile device, your team is always connected. Everyone can access sales, inventory management, MRP, production, and dispatch tools. This manufacturing software helps reduce lead times and improve profitability. And best of all it integrates with your accounting system, including Xero.
"Manages the whole process. The ability to manage the whole CRM & MRP process in a single system, with visibility for the team at each stage, it's brilliant."

Oliver Caunt – Managing Director – JCS Nuclear Solutions Ltd
Let's take a tour of Flowlens!
How we work with you
Initial discovery call with one of our Flowlens team members
We set up a free trial
We set up your business in Flowlens
We train your team
We integrate Flowlens with your accounting system
We check in regularly to see how things are going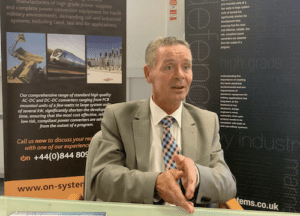 "It's very powerful. It's so simple and it's taken a lot of unnecessary activity out of the processes. So a production technician lead can take something in goods inwards and process it right through, so we don't need someone in goods inwards, or a full-time material planner."

Ray Dodd – General Manager – On Systems
Ready to give it a try?
If you think Flowlens might be a good fit for you, want to learn more, or are ready to start a free trial reach out to us at 519-997-2900 or click below to email our Flowlens team.